11 tags
Unbound featured in 'The Observer'
21st-century publishing builds on a healthy radical tradition Far from killing off the book, the digital age is proving a boon to innovative publishers and authors, many of whom are using new technology to breathe life back into old ideas. William Skidelsky The Observer, Sunday 18 December 2011 Kate Mosse, one of the first authors to have her work published with...
13 tags
Terry Jones writes about publishing with Unbound...
How a new online venture helped to publish Evil Machines Photograph: Jose Frade It was only when I sat and counted them last Friday that I discovered I'm now the proud author of 26 books. Some would call that a library. The first, Chaucer's Knight, might never have found a publisher if I had not already made a name for myself as a Python. In the late 1970s it was rather tricky...
13 tags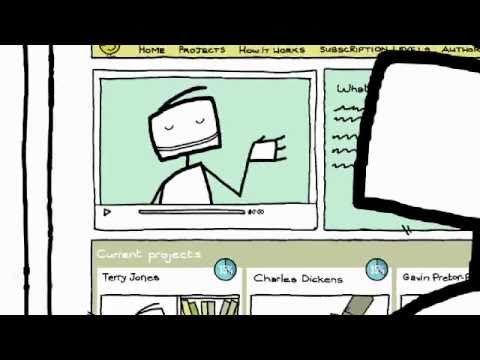 13 tags
Unbound Live! - September 12th at the Tabernacle
All photos by Paul Clarke See more of the night here.
13 tags
John Mitchinson interviewed in Oh Comely magazine
Publishing Books Together Unbound is a new type of publishing house. Using crowd-sourced funding, it allows authors to write the books they want to. It also gives readers access to the writing process and involvement with their chosen book on varying levels. Sponsor a book's publishing with a donation and your name is included in the back of the book. You might even get an invite to...
13 tags
Boy George: when we were heroes
Boy George in the Guardian talking about Unbound book We Can be Heroes by Graham Smith and Chris Sullivan: Claire Thom, Philip Sallon and Boy George in 1980 on a coach trip to Margate Photograph: Graham Smith/grsmith@mac.com.jpg " I don't know who said it but someone wise once warned that, "You should have a healthy respect for the past but never wallow in it." One of...
13 tags
Luxembourg or bust!
Last week a couple of exciting things happened to me. On Wednesday I spoke to someone who could put me in touch with Silvia Hussleman, the 1961 water skiing world champion from Luxembourg. Then on Friday I managed to track down Vicki Van Hook, the American who Silvia beat in 1961, together with Jean Calmes, another Luxembourg water skier who won the European championship in 1962. Okay, none of...
13 tags
A new model
Of all the comments Unbound has summoned out of the traditional media, the one that has stuck with me was Howard Jacobson comparing us to a focus group in his Independent column. I know Howard a little and love his work and, believe me, he didn't mean this as a compliment. We were, he claimed: 'enticing readers  with what they know they like, instead of surprising them, through a different kind of...
13 tags
Terry on the brink
As I write this Terry Jones is trembling on the brink of getting his collection of linked stories, Evil Machines, funded via Unbound. This is a big moment for us. It will mean everyone who supported it will get to hold or download a copy. But that isn't the end of the process. Between now and early October when we go to print, we will continue to encourage as many people as possible to sign up for...
13 tags
All over the news
Unbound continues to generate a lot of media interest. Here are some links from the last few days: The BBC Radio 4 Today program on the future of the book Guardian Books podcast with John Mitchinson and Tibor Fischer on Unbound A piece about Unbound called A Novel Idea in Standpoint and John Walsh had a witty take on what a pitch from Proust might have looked like in the Independent
13 tags
"Important - the significance could be quite substantial."
– Noam Chomsky on Unbound
13 tags
Amy Jenkins on This Life and the Nineties →
For all you fans of This Life, here's a great piece Amy Jenkins wrote for the Guardian in 2007 about being a woman of the 90s - raves, therapy, Diana, the Verve, Tony Blair…
15 tags
"Any author can indeed publish their own work but not all authors will have the..."
– A footnote from Craig Mod's excellent article Post-Artifact Books & Publishing.
18 tags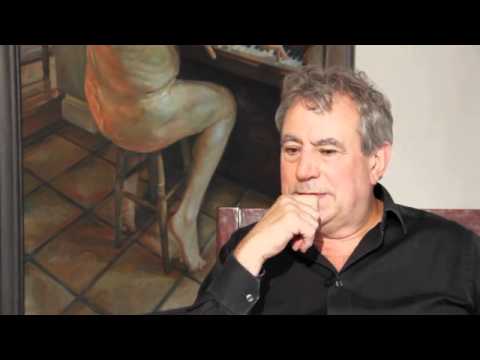 13 tags
"A bloody brilliant idea"
– Bernard Cornwell
16 tags
An interview with Jonathan Meades on Little Atoms
Little Atoms is a brilliant digital radio station, specialising in interviews with writers, thinkers and doers. They are a live talk show about ideas and culture with an emphasis on the ideas of the Enlightenment. Previous guests include; Martin Rees, Steve Jones, Noam Chomsky, Adam Curtis, Ian McEwan, Cory Doctorow and David Eagleman. They have a series of great interviews with Jonathan Meades on...
4 tags
16 tags
Its tough to make predictions - especially about... →
I spent yesterday talking to authors about new book projects, learning some tricks about the dark art of search engine optimisation, and writing copy for an exciting new project we're putting up on the Unbound site (www.unbound.co.uk) on Friday. What I wasn't doing was sitting in the Publishers Launch conference in the rather impressive new Congress Centre in the heart of what used to be London's...
15 tags
"An idea whose time has come"
– Philip Pullman
13 tags
The launch of Unbound
You don't have ideas. Ideas have you. Unbound is an idea that fell into the laps of three authors in a pub in London eighteen months and two weeks ago. As ideas go it is very simple. Instead of writers trying to twist their ideas into a form conventional publishers think they can sell, why couldn't they pitch their books directly to the readers instead? Oddly, readers are the people in the book...